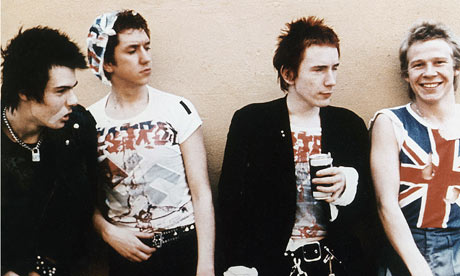 Previous Names: QT Jones and the Sex Pistols
Sex Pistols manager Malcolm McLaren had opened an S&M boutique in Chelsea with Vivian Westwood named (eventually) "Sex". When naming the band, he wanted something that sounded like "sexy young assassins", and came up with Sex Pistols. Frontman Johnny Rotten was never a big fan of the name, feeling it sounded a bit "Twee".
Select a band by First Letter:
Have the menu above do its best to play a bit of Sex Pistols:
Anarchy In The U.K.
Bodies
God Save The Queen
Holidays In The Sun
No Feelings
Pretty Vacant